Top B.Sc. (Hons.) Agriculture College
B.Sc. (Hons.) Agriculture College in Mohali, India
The B.Sc (Hons) in Agriculture involves the scientific study of agriculture, including land surveying, soil science, and water resource management. Students should use these concepts to improve agricultural productivity.
Top B.Sc (Hons) in Agriculture in Punjab is a 4-year undergraduate degree with a strong focus on science courses required to work professionally in fields such as plant, soil, animal, and agronomy concerns.
Scope
There is a great demand for graduates from top B.Sc. (Hons) Agriculture colleges. Education aims to empower individuals and help them contribute to a better society. Agriculture is one of the critical sectors that keeps humanity alive and thriving.
Extra Curriculum at CGC- J
Yes, there are ample amount of options to choose from. CGC-J gives equal emphasis on extra-curricular activities. We have basketball courts, cricket and football grounds, table tennis, a badminton area, etc. Even the hostels are equipped with table tennis for recreation of the students. There are various cultural clubs for students to get involved in. Also, these clubs keep conducting events all year round, which are very engaging for the students.
apply today for
your future career
B.Sc. (Hons.) Agriculture Career Scope
Prospering Job Roles After B.Sc. (Hons.) Agriculture
Agriculture Officer
Assistant Plantation Manager
Agricultural Research Scientist
Agriculture Development Officer
Agriculture Technician
Agriculturist
B.Sc. (Hons.) Agriculture graduates of CGC Jhanjeri have been hired by top companies like Cargill India, Livestoc, OMICS International, Super Crop Safe Ltd., JCBL Group, Ebro India Pvt. Ltd. etc.
B.Sc. (Hons.) Agriculture is a 4year program offered by CGC Jhanjeri. Students who seek careers in agricultural research will find this course very beneficial. Students interested in the B.Sc (Hons) Agriculture program can apply after completing Intermediate (12 years of schooling) in the Science stream with a grade point average of 50% in biology, physics, chemistry, and mathematics. The program comprises various subjects related to different types of farming and related practices in order to work on increasing productivity and reducing soil erosion. B.Sc. in Agriculture enables the students to work in different areas of agriculture ranging from technical to business prospects and from production to sales.
Why Choose Us
Modern facilities at Chandigarh Group of Colleges, Jhanjeri, enable students' highest level of study. A highly skilled, seasoned, and professional teaching staff gives students the best technical and intellectual input possible. Thanks to its cutting-edge campus amenities and infrastructure, you can make the most of your educational experience at CGC Jhanjeri. Wi-Fi is available throughout the CGC campus. There is also a computerized library with e-books, journals, and seminars, among other features, giving students the best setting for developing their technical abilities and personalities. Computer labs at CGC Jhanjeri are equipped with the most recent gear to teach students in a realistic environment and assist in developing their technical skills. The internet is available to students at any time and from anywhere.
Learn how you want, where you want
student testimonial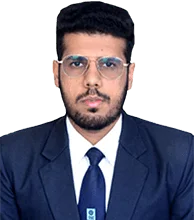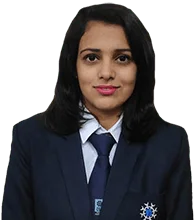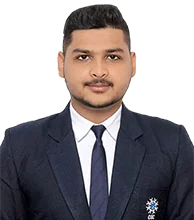 Are you ready to take the next step toward your future career?