Master of Business Administration
Master Of Business Administration at Best MBA Colleges in Punjab
The business landscape has witnessed a paradigm shift in recent years. There is a high demand for competent management professionals due to the changing demands of businesses. To meet increased demand, CGC Jhanjeri, a top MBA college in Chandigarh, understands the need to identify and nurture management professionals to meet the changing needs of the corporate world.
CGC Jhanjeri, the best MBA college in Punjab, offers a two-year full-time MBA degree. MBA courses are designed after thorough research on industry requirements. Some critical skills CGC Jhanjeri developed as an MBA aspirant are cognitive competence, logical and analytical thinking, and social and behavioral skills.
CGC Jhanjeri, a top MBA college in Chandigarh, offers MBA in the following specializations: Marketing, Finance, Human Resource Management, Management Information Systems, Operations Management, and Business Analytics.
Scope
An MBA from a top-ranked college can lead to a successful career in many trending fields.
You can enter several sectors with an MBA from the best MBA college in Punjab, including Online Marketing, Analytical Marketing, Customer Relationship Marketing, Competitive Marketing, Business Marketing, Advertising Management, Product, Brand Management, and Retailing Management. You can find a great job in these sectors with the right skills and expertise.
Extra Curriculum at CGC- J
At CGC-J, there are many possibilities available. We strongly emphasize extracurricular activities and offer facilities for table tennis, badminton, cricket, and football, among other sports. Even the dorms include table tennis tables for the students' enjoyment. Students can join various cultural groups, and these clubs often hold activities that keep the students interested throughout the year.
apply today for
your future career
Program Outcomes
Why Study Master of Business Administration?.
Studying for a Master of Business Administration offers numerous benefits and advantages to MBA aspirants. We provide comprehensive training in various aspects of business, such as finance, marketing, operations, and strategy. Industrial collaboration and guest lectures assist students in building strong networks for future business collaborations, job prospects, and entrepreneurial endeavors.
Project Manager
Students will be able to identify and develop managerial skills. They will develop skills like team building, collaboration, and risk management.
Business Development Executive
Our MBA program focuses on practical learning and real-world projects, significantly preparing students to excel as business development executives.
Product Manager
We help students develop market research and product development skills through classroom instruction and practical experiences.
Marketing Manager
Our students develop marketing skills through internships, workshops, and networking. We also provide opportunities to participate in team projects and communication training.
Analytics Manager
Students must develop technical, analytical, and managerial skills to become analytical managers. We help students grasp fundamental marketing, finance, operations, and strategy concepts.
Scholarship Program
CGC JOSH is a scholarship program introduced by CGC Jhanjeri. It aims to provide help to deserving students. To date, we have helped hundreds of students pursue their higher education goals. CGC JOSH has enabled students from different backgrounds to access quality education.
Scholarship Benefits:
Financial Support: The scholarship provides full financial support for the tuition fees.
Empowerment: The scholarship enables our students to focus on their studies. We take responsibility for their educational expenses.
Growth: Students gain access to various skill development programs to enhance their professional growth.
Top MBA colleges in Chandigarh: Placements
CGC Jhanjeri has a strong connection with different industries. It has an impeccable track record of placing students in reputable positions. We also help students get placements in internships and permanent roles. CGC Jhanjeri has formed valued relationships with globally recognized companies such as Google, Microsoft, Amazon, Goldman Sachs, and many more.
Entrepreneurship
Centers of Entrepreneurship Excellence
Because business students need specialized computer labs to be technically competent, management education has a strong relationship with current innovations in technology. The computer labs were thoughtfully planned to give students the most important exposure to practical training. The many sections of MySQL, SQL Server, TurboC, VisualStudio, MATLAB, NetBeans, Linux, Windows OS, and Macromedia Dreamweaver can all be explored and developed by students in each lab.
Career Development
A dedicated career development cell specifically caters to developing soft skills and interpersonal abilities essential to growing and forming the students' management, business, and administrative skills. The cell gives the candidates a platform to promote and develop their career competencies and unique selling propositions.
Master of Business Administration (abbreviated as MBA) is a two-year postgraduate program that teaches management fundamentals, develops skills vital for leadership and management roles, and gives a holistic view of the business across areas like marketing, finance, HR, sales, and more. The Master of Business Administration program at Chandigarh Group of Colleges (CGC), Jhanjeri, one of the Top MBA Colleges in Mohali and Chandigarh, is designed to build your business acumen and enhance your decision-making, problem-solving, entrepreneurial, and communication skills - all of which are vital to make a successful career as a manager. Besides learning from the top faculty and best industry mentors in the region, there are countless opportunities to enrich your MBA degree with practical experience via our strong industry partnerships.
Why Choose CGC-J for the Master of Business Administration program?
CGC Jhanjeri offers its students a state-of-the-art learning environment with modern facilities and a highly skilled, experienced, and professional teaching staff. The campus amenities and infrastructure include Wi-Fi access throughout the CGC campus, a computerized library with e-books, journals, and seminars, and other features that provide students with the best setting for developing their technical abilities and personalities. CGC Jhanjeri's computer labs are always equipped with the latest gear to give students a realistic learning experience and develop their technical skills. The internet is available to students at all hours of the day and from any location.
Frequently Asked Questions
We help students avail loan facilities. You can also visit the bank directly to apply for a loan.
Yes, hostel facilities are available. If you opt for hostel facilities, you will be automatically granted a room when the program starts.
Learn how you want, where you want
student testimonial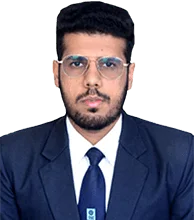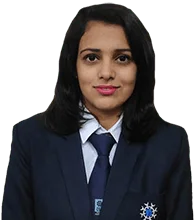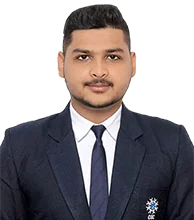 Are you ready to take the next step toward your future career?