800+
Companies for Placement
Study with NAAC A+ educational institute to explore the real world
The expedition of providing indispensable learning through continuous upskilling at Chandigarh Group of Colleges, Jhanjeri has completed more than 2 decades. Carrying this legacy, CGC Jhanjeri is now NAAC A+ accreditation by the National Assessment and Accreditation Council (NAAC) in the first cycle with a CGPA of 3.46/4.0.
We at CGC-J encourage students to learn from their experiences and view them as an opportunity to work efficiently. We gave multiple opportunities to students to get out of the classrooms to gain genuine business and industry insights, develop their awareness of workplace culture, and also enhance critical workplace skills, such as positive leadership and communication.
Preparing for a Changing World: The Future of Work
The most valuable investment that any educational institution can make is to nurture future leaders. The Chandigarh Group of Colleges – Jhanjeri is doing just that by encouraging the next generation of leaders with a vision and mission to bridge the existing skill gap and develop world-class industry professionals
Dream Big to Achieve High
Achievements
1st
POSITION IN GO KARTING
Bagged 1st prize in Electric National Super E-Go Karting Championship with Project e-Go Kart held at Telangana and first prize won at StartUp and B Plan competition.
1st
POSITION IN TECH FEST
Won 1st Prize in Live Project, Tech Fest UDAAN - 2K19 at Global Institutes, Amritsar and 2nd prize at BRIDGEWEB (Lovely Professional University) in 2016.
1st
POSITION IN CRICKET
Chandigarh Group of Colleges Jhanjeri Electronics and Communication
Engineering Students has achieved 1st position in Cricket (Annual Training Camp, 2022) held at Chitkara
University
1st
IN B PLAN COMPETITION
Got 1st position in the StartUp and Entrepreneurship B Plan competition at DAVIET Jalandhar and participated in the National Level IT Day Rajasthan Hackathon.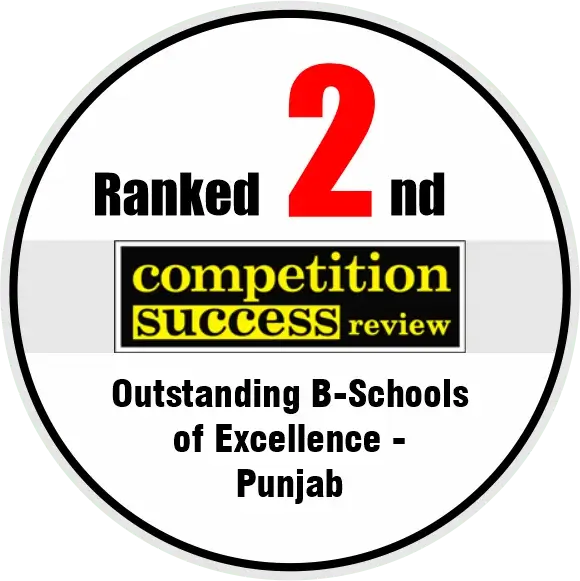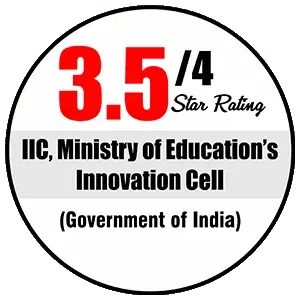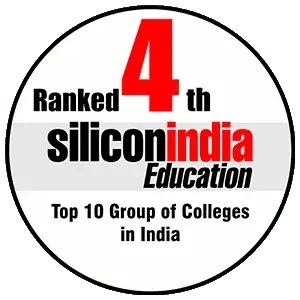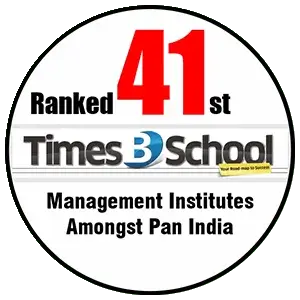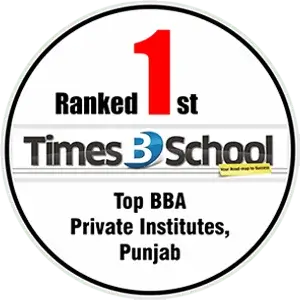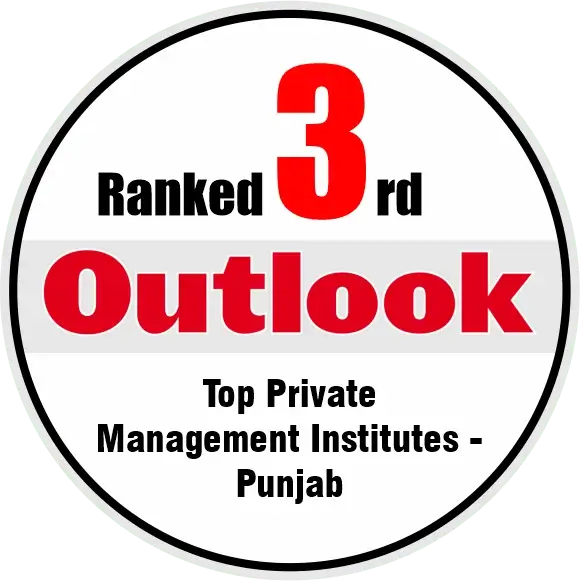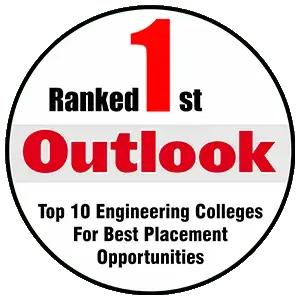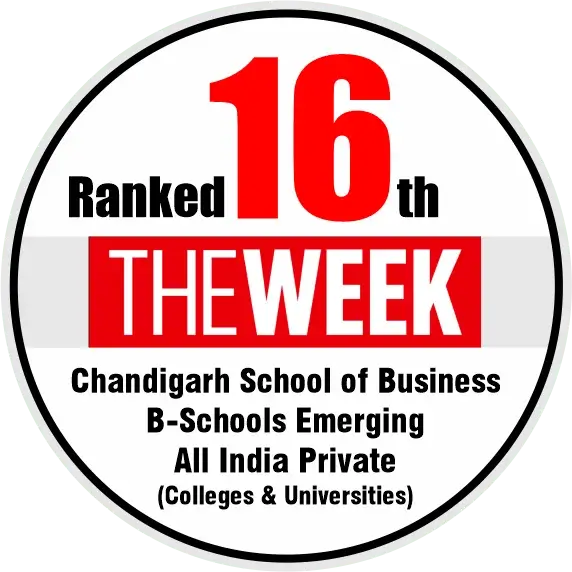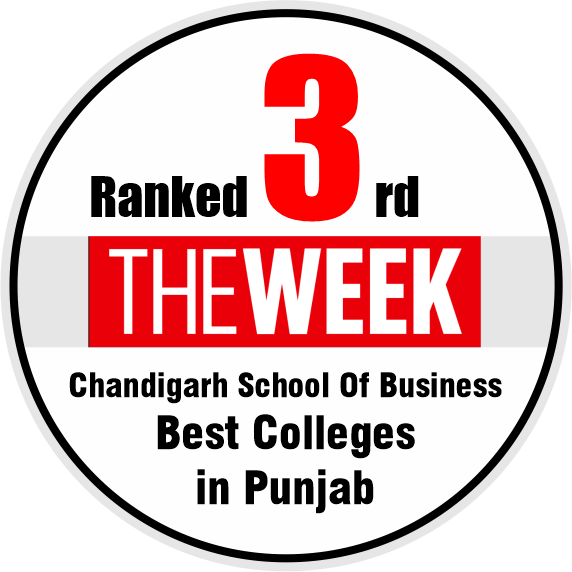 Iconic College Of The Year 2023 by Mr. Harjot Singh Bains, Hon'ble Education Minister, Punjab

National Employability Award 2022

North India's Fastest Growing Educational Group

Excellence in Agriculture Education

Best B-School in North India

Excellence In Campus Placements

Best Placements Amongst Higher Education Insitutes of Punjab 2022

Most Innovative Group of Colleges 2014

Best Maintained Campus in Punjab 2013

Award for Quality in Placements by ABP News 2015
Paving the way to your dream career
Placement records
CCPD (Centre for Career Planning and Development) department at CGC Jhanjeri helps the students in the preparation for the selection process. It has an array of industry associations that have led to an excellent track record of placements. CHANDIGARH Group of Colleges has placed itself in the pioneering position of providing quality placement opportunities, not only to its own students but even for students from various other institutes of the entire north region. With over 50,000 placement offers and 1000 placement drives, the group has emerged as a leader in placements. Every year, the number of participating companies escalates giving students a wider range of opportunities to launch their careers.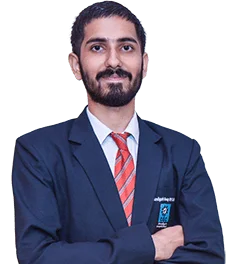 Anmol Bhatheja
Amazon
Package: 45.5 LPA

B.Tech - CSE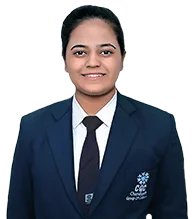 Megha Kwatra
Mu Sigma
Package: 40.09 LPA
(B.Tech - ECE)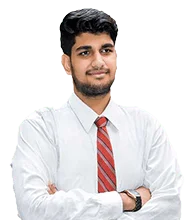 Ankit Arora
Amazon
Package: 31.77 LPA
B.Tech - CSE
Madhav Anand
NUTANIX
Package: 29 LPA
B.Tech - CSE
Rajesh Kumar
Alphagrep Securities
Package: 20 LPA

B.Tech - CSE
Rahul Sharma
Playsimple Games
Package: 20 LPA
Business - MBA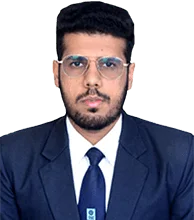 Prabhjot Singh Bedi
Phone pe
Package: 14 LPA
Business - MBA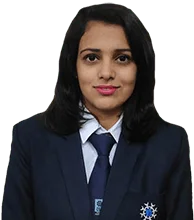 Kritika
Zs Associates
Package: 12.84 LPA

Business - MBA
Ayan Dhiman
Brillio
Package: 11.50 LPA
Business - MBA
Akhil Dutt
BYJU'S
Package: 10 LPA

B.Sc. Cyber Security
Nikhil Kaushal
BYJU'S
Package: 10 LPA
B.Sc. Cyber Security
Ashima Anand
VMware
Package: 8.85 LPA
B.Tech - CSE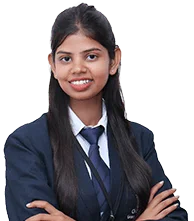 Sanamdeep Kaur
Upgrade
Package: 7.75 LPA

B.Tech - CSE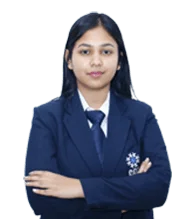 Jasmin Kaur
Cubastion
Package: 7.19 LPA
B.Tech - CSE
Mohammad Uwaish
Accenture
Package: 6.50
B.Tech - CSE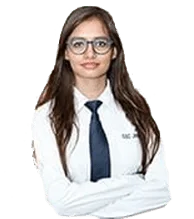 Shikha Malik
Leighton
Package: 4.8 LPA
B.Tech - CSE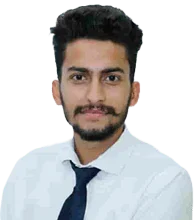 Gaurav Kapil
RedCarpet
Package: 4.56 LPA
B.Tech - CSE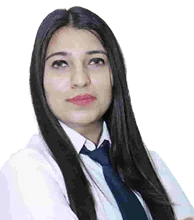 Sunikshita Thakural
RedCarpet
Package: 4.56 LPA

B.Tech - CSE
Our success story with CGC Jhanjeri
Student testimonials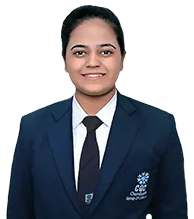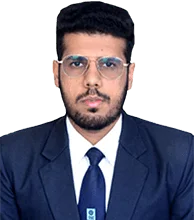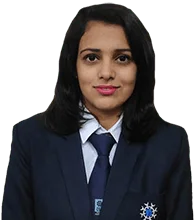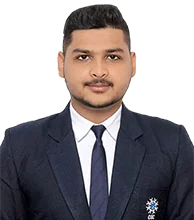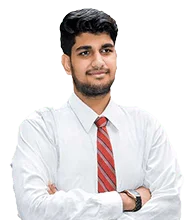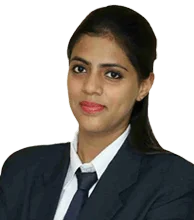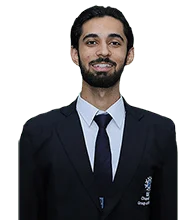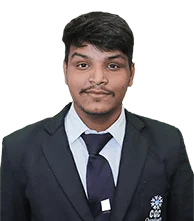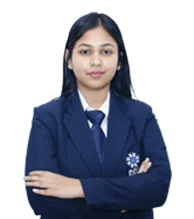 Various top recruiters that visited CGC Jhanjeri campus
Our Top Recruiters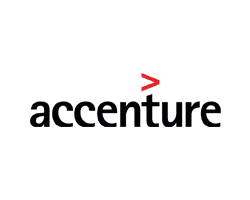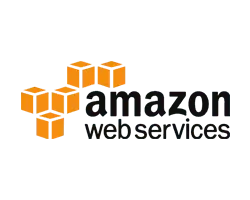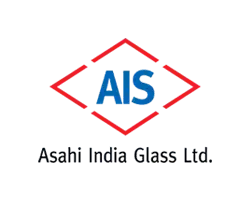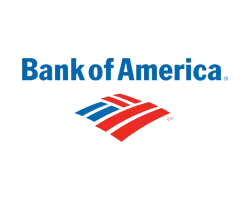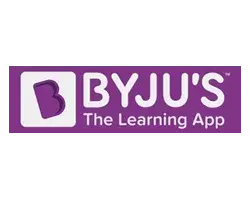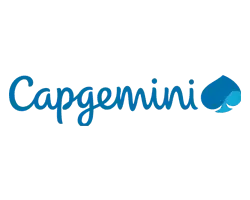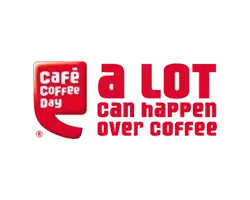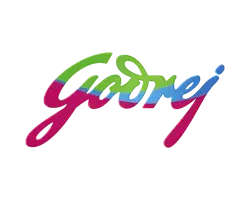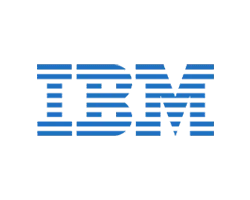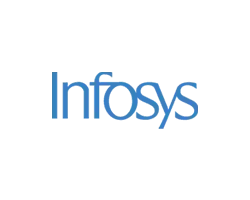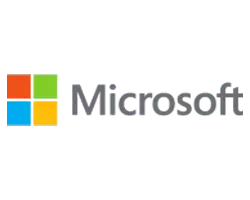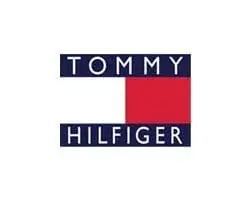 Your search for a program ends here
find your program
Find your degree program
There's a career path for everyone at CGC Jhanjeri. Explore yours now!
Our breadth and depth in academics come from renowned and prestigious faculty, who have built CGC's reputation as one of the nation's top colleges.
You will get all what you need
Student facilities
CGC-J is not only in our name, it's woven into the fabric of this institution. we benefit from the diversity, arts, and vibrant culture of our North Side community.
CONCRETE LABORATORY
Among various facilities, CE students have well equipped labs having prismatic compass, laser distance measurement etc.
MECHANICAL LABORATORY
Facilities for ME students include labs such as heat transfer lab, fluid mechanics lab, computer-aided design lab etc.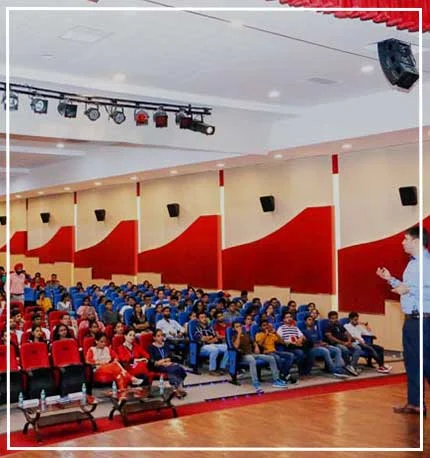 STUDENT WORKSHOPS
Seminars and workshops are organized for students to provide them adequate industrial exposure & practical experience.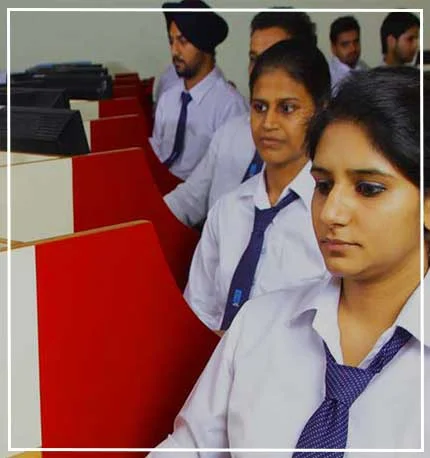 COMPUTER LABORATORY
Well equipped computer labs with over 700 networked computers and support equipment's ensuring a 1:1 ration of all students
Projects
Experience CGC Jhanjeri
Team Techyons consisting of 20 members made a dent in the world by the vision of making a economically affordable car creating no pollution and running not on petrol, not on Diesel or CNG but on electricity generated using SUN.
Electric solar car is an electric vehicle powered by direct solar energy using the photovoltaic cell hence reducing the pollution and using absolute free energy.
We Team Techyons consisting of 20 members are to make a dent in the world by the vision of making a economically affordable car creating no pollution and running not on petrol, not on diesel or cng but on electricity generated using SUN.
We are manufacturing a vehicle by observing the current situation of the world we are living in, having ample amount of pollution to harm us and with not much non-renewable resources left with us. So with respect to this we are designing a car running with motor and power given by battery and battery charged by the energy produced by solar panels, getting from the rays of Sun.
Students initiated to manufacture an eco friendly Electric Motorbike which in future meets the commercial requirements and promotes E-Mobility among the society. They have manufactured a vehicle by observing the current situation of the world we are living in, having ample amount of pollution to harm us and with not much non-renewable resources left with us.
HERO Electric Bike Challenge ISIE INDIA & hero Electric have co-created he first season of Skill, Innovation & Employability Program. The event where students from all over India will participate, retrofit and bring innovation in their E-Bike. This event is entirely different from other event, where manufacturing of the vehicle & Retrofitting both are included. This event is entirely based on the Innovation of Drive train and other aspects (Specially defined by Hero Electric). The event objective is to raise awareness among youth towards E-Mobility and to skill the engineering students towards new & trending technologies through this Innovative program. We Team Thunder Riders consisting of 9 members having a mindset to make a dent in the world by the vision of making economically affordable ecofriendly bike creating no pollution and running not on petrol, not on diesel or CNG but on "ELECTRICITY" generated using BATTERY. That's why our motto is "GO GREEN, AND RIDE".
An eco-friendly approach for better tomorrow, MAGNUS team designed an Eco-friendly hybrid drive tripod with Tadpole design(2F1R). It has unique variants like Seat ventilation system and Head Lights.
Features of Vehicle
· Eco-friendly hybrid drive tripod with Tadpole design(2F1R).
· Transmission: Manual & Automatic with speed controller.
· Dimensions: L= 104 inch, Breadth= 54 inch, Height= 64 inch.
· Material: AISI 1018, Strength to weight(density) ratio= 55 – 60 KN-m/Kg, light weight.
· Electrical control: Li-Ion Battery(48v,25Ah), PMDC(0.5 hp,48v,1500rpm) motor, DC Drive.
· Steering System: Ackerman with Cuadriciclo mechanism.
· Suspension: Rear Wheel Double coil bike suspension.
· Safety: Overhead & side protection,
· Roll cage, Seat belts,
· Kill switch, fire extinguisher.
Different Concepts and Variants
CONCEPTS:
We are going for most interesting launch that happens in 3-wheeled sphere.
Durability, Reliability, Ergonomically comfort, Ease Design.
Enhanced Appearance.
Speed: Manual= 15-20 kmph, Hybrid= 30-35 kmph.
VARIANTS:
Seat ventilation system.
Head Lights.
With the aim of collaborating with corporate and professional sectors for academic excellence and innovation, Students of Mechanical engineering department introduced the pneumatic lifting technique which is used to provide the higher ground clearance at the time of rough roads/breakers and lower the same to get proper ground clearance to maintain the stability at high speed on smooth roads.
The handling of vehicle depends upon the various parameters, centre of gravity of the vehicle is one of them. For better handling of the vehicle we need to keep centre of gravity as low as possible. For sport cars it is always kept low but for the passenger cars it compromises with its ground clearance. The designers prefer to maintain fixed ground clearance and design the system to acquire requisite suspension parameters. For different type of tracks, the ground clearance of vehicle is designed accordingly and that is why this is a subtle reason which also differentiates the vehicles as on-road (Sedan/Hatchback cars) and off-road (Sports utility vehicles (SUV)). Off-road vehicles have to face the rough terrain, where we need the high ground clearance of the vehicle, on the other hand we run the same vehicle on a road where high ground clearance is not necessary. Whereas a sedan car or hatchback has to run on smooth roads as well as on rough terrains sometime with its fixed lower ground clearance which tends to create dents on the bottom portion of the car. In both cases we need an adjustable ground clearance system in the vehicle to have optimum performance. Here this paper introduces the pneumatic lifting technique which is used to provide the higher ground clearance at the time of rough roads/breakers and lower the same to get proper ground clearance to maintain the stability at high speed on smooth roads.
Our International Tieups and Collaborations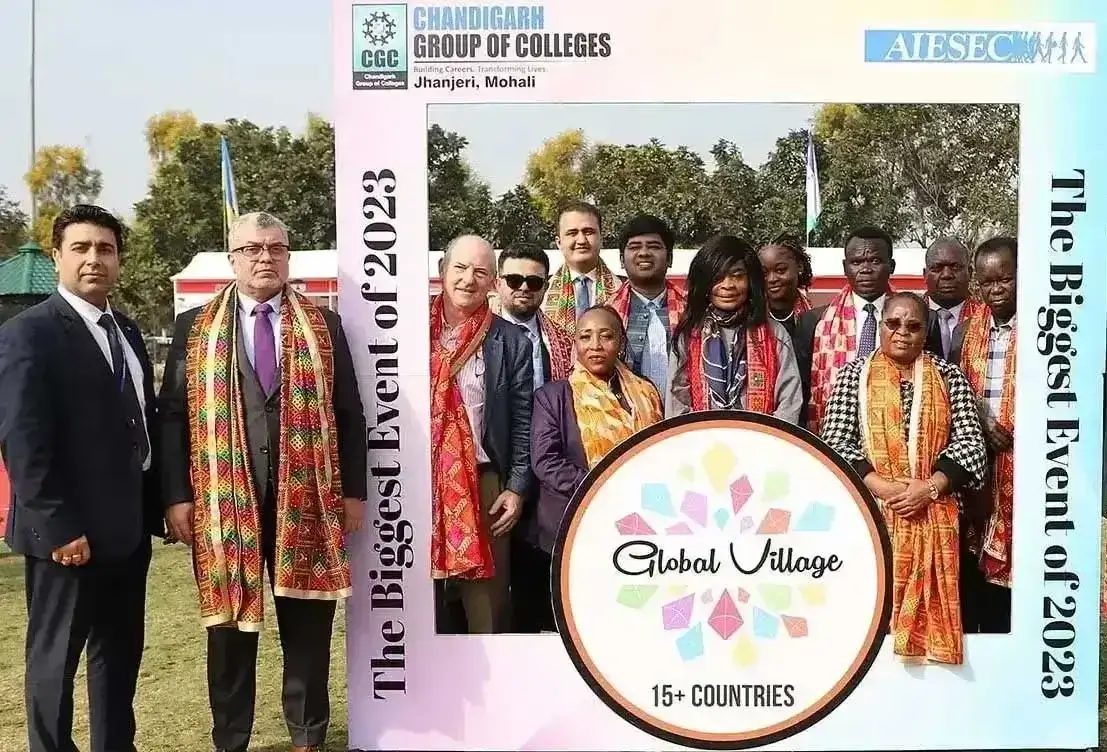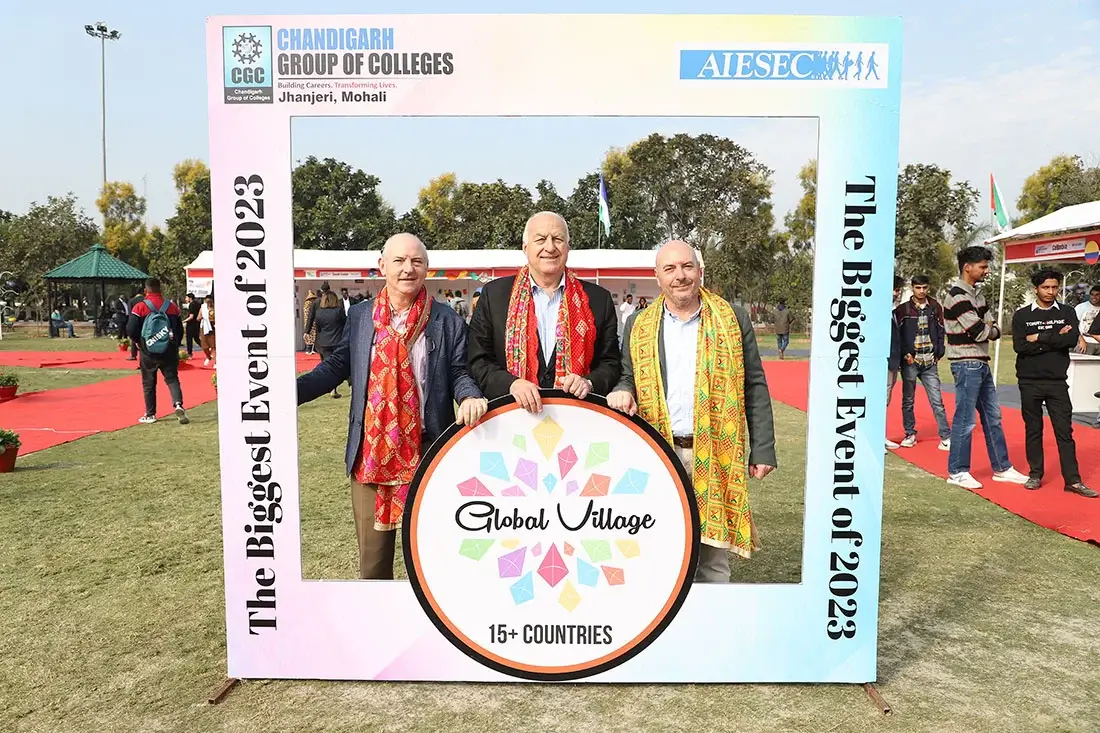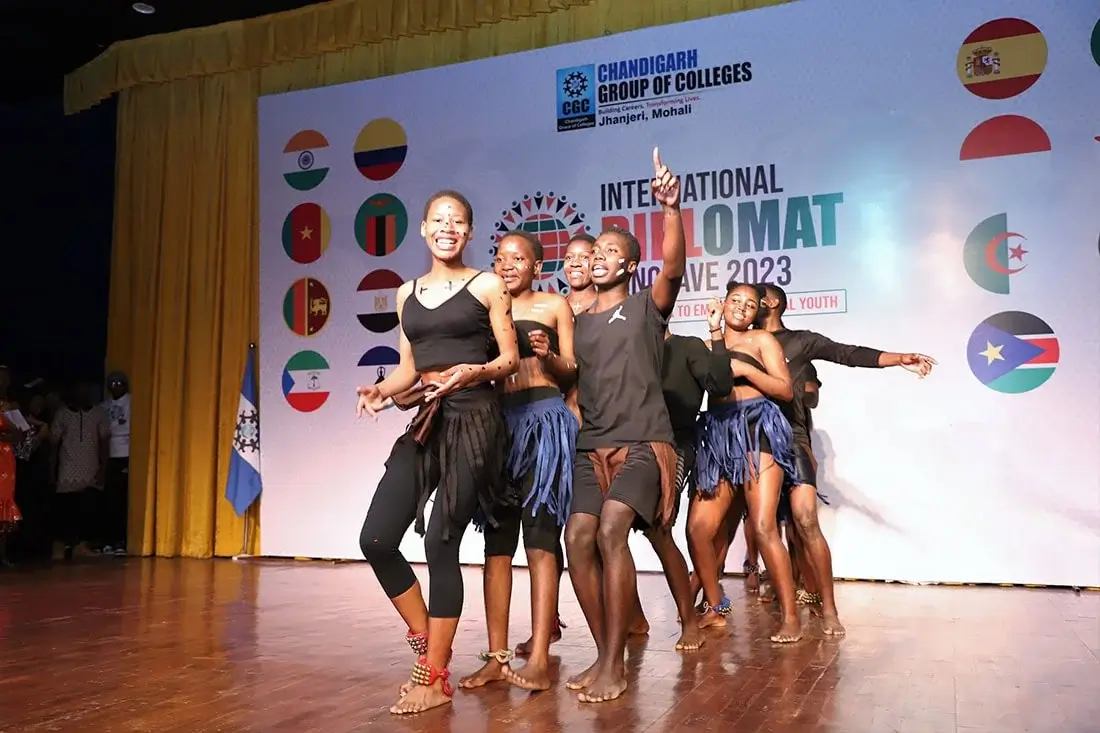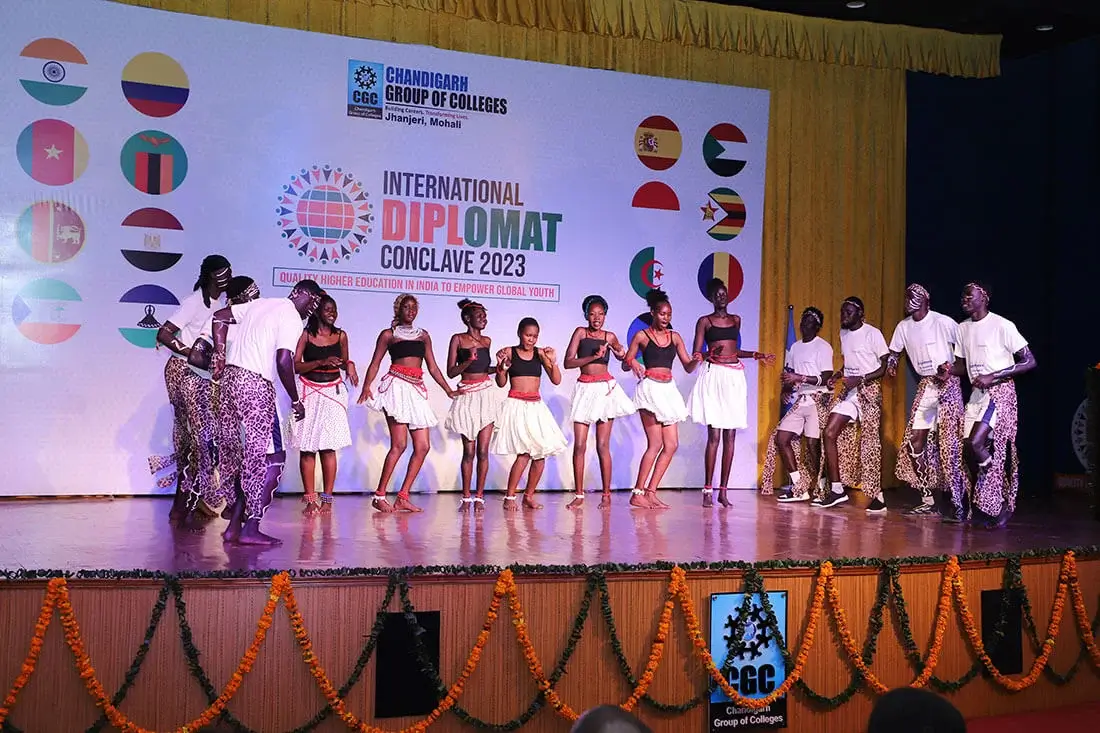 May 31, 2023
What is B Sc Operation Theatre Technology? The BSc Operation Theatre Technology is a three-year graduate program. You can take admissions after completing class 12th in this program. The students interested in joining ott medical course must have biology, physics, and chemistry in 10+2. Operation Theatre course is a new and upcoming field of interest in medicine. Operation Theatre Technology has gained lots of interest in the last decade. As the name suggests, this course deals with complete operation theatre management in hospitals. The primary role of an operation theatre technologist is to assist surgeons during an operation. Roles of the Operation Theatre Technologists B Sc Operation Theatre Technology course trains its students to assist surgeons during an operation. They are trained to handle the different types of equipment in the operation theatre. They are responsible for reading the records displayed on the screens during the surgery. The technicians need to adjust the machines per the patients under the guidance of the surgeons. Their primary role is to assist surgeons, specialists, and anesthesiologists while operating on patients. Why Choose BSc Operation Theatre Technology? If you're looking for a rewarding career in the healthcare industry, then OTT medical course is the best option. In this course, you'll be provided with hands-on training and real-world experience. This course prepares you for the fast-paced and dynamic environments of the operation theatre. You'll learn how to work as a team under pressure. You'll also learn how to operate complex equipment in the operating theatre. Here are some reasons why you should consider BSc Operation Theatre Technology: Exciting and Rewarding Career After pursuing ott medical course, you'll play a crucial role in ensuring the success of surgical procedures. You'll become a part of a team that works together to improve the health and well-being of patients. Job Opportunities The demand for skilled operation theatre technicians is on the rise. Hospitals, clinics, and research institutes offer a wide range of opportunities. You get prepared for various job roles, including operation theatre technician, surgical assistant, and more. Professional Growth You can choose to specialize in a specific area of operation theatre technology. This could include cardiac surgery, neurosurgery, orthopedic surgery, or other specialized surgical procedures. Gaining expertise in a particular field can make you a valuable resource and increase your growth opportunities. Career Scopes of B.Sc Operation Theatre Technology BSc Operation Theatre Technology students are mainly recruited in private and government hospitals. They primarily assist surgical wards and manage operation theatre. OTT medical course combines professionalism, skills, and, most importantly, the ethics of operation theatre. You will be in charge of handling the surgical equipment with care and caution. The operation theatre technologist is required by every hospital that conducts surgeries. These professionals have diverse areas of functionality and are not limited to any specific field of medicine. Wherever surgeries are performed, there is a demand for students who have pursued operation theatre courses. B.Sc. in Operation Theatre Technology is a specialized undergraduate program that prepares students for a career in assisting surgical procedures and managing operation theatre equipment. Graduates of this program have a range of career options in the healthcare industry. Here is a comprehensive guide to the top career scope for B.Sc. Operation Theatre Technology students: 1. Operation Theatre Technician/Technologist: This is the primary role for B.Sc. Operation Theatre Technology graduates. They work closely with surgeons and other healthcare professionals in the operation theatre, ensuring the smooth functioning of surgical procedures. They prepare the operation theatre, sterilize equipment, assist during surgeries, and manage surgical instruments and supplies. 2. Surgical Assistant: With additional training and experience, B.Sc. Operation Theatre Technology graduates can work as surgical assistants. They assist surgeons during surgeries, ensuring proper instrument handling, wound exposure, and hemostasis. Surgical assistants are crucial in maintaining a sterile environment and providing immediate assistance to surgeons. 3. Anesthesia Technician: Graduates can pursue a career as an anesthesia technician, working closely with anesthesiologists and assisting in administering anesthesia to patients before surgery. They set up anesthesia equipment, monitor patients during surgery, and provide support in case of emergencies. 4. Emergency Medical Technician (EMT): B.Sc. Operation Theatre Technology graduates can work as EMTs, providing emergency medical care and patient transportation. They may work in ambulance services, hospitals, or emergency response teams, responding to medical emergencies and providing essential life support. 5. Clinical Research Associate (CRA): Graduates interested in research can work as CRAs, conducting clinical trials and studies related to surgical procedures and medical devices. They play a critical role in ensuring compliance with protocols, collecting data, and monitoring the progress of clinical trials. 6. Healthcare Administrator: With further education or experience in healthcare management, B.Sc. Operation Theatre Technology graduates can pursue careers in healthcare administration. They can work in hospitals, clinics, or healthcare organizations, managing operation theatre departments, coordinating surgical schedules, and ensuring efficient use of resources. 7. Teaching and Academia: Those interested in teaching can pursue an academic career. They can work as faculty members in educational institutions, teaching operation theatre technology courses and mentoring students. Additionally, they can contribute to curriculum development and research in the field. 8. Medical Device Sales Representative: Graduates with good communication and sales skills can explore opportunities as medical device sales representatives. They promote and sell surgical instruments, equipment, and supplies to hospitals, clinics, and healthcare facilities. 9. Quality Assurance Specialist: Graduates can work in quality assurance roles, ensuring compliance with regulations and standards in operation theatres. They may conduct audits, develop and implement quality control measures, and train staff on best practices to ensure patient safety. 10. Further Education: B.Sc. Operation Theatre Technology graduates can pursue higher education, such as Master's degrees or specialized certifications, to enhance their knowledge and skills in specific areas of interest. This can lead to career advancements and opportunities for specialization. Students need to explore their interests and aspirations within the field of operation theatre technology and consider additional certifications, internships, or practical experiences to enhance their career prospects. Networking, staying updated with industry trends, and continuous learning are essential for long-term career growth in this field. Admissions are now open for B.Sc. in Operation Theatre Technology at Chandigarh Group Of Colleges Jhanjeri! Take the first step towards a rewarding career in healthcare by joining our esteemed program. As a student in our Operation Theatre Technology program, you will gain comprehensive knowledge and hands-on training in assisting surgical procedures, managing operation theatre equipment, and ensuring patient safety. Our experienced faculty members and state-of-the-art facilities provide a conducive learning environment to develop the skills required for this critical role in healthcare.
May 29, 2023
You'll agree to the fact that humankind, on the whole, thrives on communication. From day-to-day conversations to people's daily lifestyles, communication is integral to developing modern society. Therefore, electronics and communication engineers are the communication system's backbone. As technology continues to shape our lives, the career pathways after ECE is ever increasing. In this blog, we will explore careers in electronics and communication engineering. Whether pursuing higher studies, join the best colleges for ECE in Chandigarh to navigate the promising paths that await you in the dynamic realm of Electronics and Communication Engineering. How to get a degree in electrical engineering Look for top colleges for ECE in Chandigarh. Consider their reputation, accreditation, faculty expertise, infrastructure, and research opportunities. Review the admission requirements of the institutions you're interested in. Typically, you will need a high school diploma or an equivalent qualification with a background in science, particularly in physics, chemistry, and mathematics. After B Tech ECE What To Do After completing a B.Tech in Electronics and Communication Engineering (ECE), you have several options to consider for your career and further education: Best Courses after BTech ECE: After graduating from Best B Tech ECE Colleges in Punjab, you can pursue a master's degree (M.Tech) in ECE or related fields. A master's degree can provide advanced knowledge, specialization, and research opportunities. It can open doors to higher-level positions in industries, academia, or research institutions. You can also consider pursuing a Ph.D. if you have a strong interest in research and wish to contribute to the field through advanced studies. Career Options after BTech in ECE: With a B.Tech degree in ECE, you can start your professional career in various industries. Opportunities are available in telecommunications, electronics manufacturing, embedded systems, semiconductor industry, power systems, and automation. You can work as an electronics engineer, communication engineer, network engineer, design engineer, systems engineer, or research and development engineer, among other roles. Career in Electronics and Communication Engineering The career path for Electronics and Communication Engineers can vary depending on individual interests, specialization, and industry. Here is a general outline of a career path that many Electronics and Communication Engineers follow: 1. Entry-level Engineer/Junior Engineer: Roles: Join an organization as an entry-level engineer or junior engineer. Responsibilities: Assist in designing, developing, testing, and troubleshooting electronic systems or communication networks. Work under the guidance of senior engineers and gain practical experience. 2. Design Engineer: Roles: Move into a design engineer position after gaining experience. Responsibilities: Design and develop electronic circuits, systems, or communication networks. Use software tools and simulation techniques to analyze and optimize designs. Collaborate with cross-functional teams to ensure successful implementation. 3. Project Engineer Roles: Progress into a project engineer role, managing specific projects or assignments. Responsibilities: Lead electronic design, communication systems, or product development projects. Coordinate tasks, manage resources, and ensure project deliverables are met within the given timeframe. 4. Team Lead/Manager Roles: Transition into a team lead or manager position, overseeing a group of engineers or a department. Responsibilities: Lead and manage a team of engineers, assign tasks, provide technical guidance, and ensure project goals are achieved. Collaborate with other groups or departments to ensure effective coordination. 5. Research and Development (R&D) Engineer Roles: Move into an R&D-focused position, particularly in organizations emphasizing innovation and product development. Responsibilities: Conduct research, explore new technologies, and develop prototypes for products or solutions. Collaborate with cross-functional teams to translate concepts into practical designs. 6. Technical Specialist/Subject Matter Expert Roles: Become a technical specialist or subject matter expert in a specific area or technology. Responsibilities: Provide expert knowledge and guidance in specialized areas, such as wireless communication, signal processing, embedded systems, or specific industry applications. Contribute to product development, troubleshooting, and technical consultations. 7. Higher Management/Executive Roles Roles: Progress into higher management or executive positions, such as Engineering Manager, Director of Engineering, or Chief Technology Officer. Responsibilities: Oversee engineering operations, set strategic direction, manage budgets, and drive innovation within the organization. Engage in decision-making processes and collaborate with other departments to align engineering objectives with overall business goals. It's important to note that the career path may vary based on individual preferences, industry demands, and educational qualifications. Continuous learning, professional development, and staying updated with emerging technologies are crucial for career advancement in Electronics and Communication Engineering. Admissions Are Open for B.Tech ECE at CGC Jhanjeri! Are you passionate about Electronics and Communication Engineering? Do you dream of shaping the future with cutting-edge technology? Look no further, because Chandigarh Group of Colleges (CGC) Jhanjeri is thrilled to announce that admissions are now open for the B.Tech program in Electronics and Communication Engineering (ECE). At CGC Jhanjeri, we take pride in offering a dynamic and industry-oriented curriculum that equips students with the knowledge and skills necessary to excel in the field of ECE. Our state-of-the-art campus, experienced faculty, and strong industry collaborations ensure that our students receive a holistic education and gain a competitive edge in the job market.

questions?
1800-274-0444 admission helpline
+91-0172- 3505300 general helpline
info@cgc.ac.in Email id
apply here online admission
Are you ready to take the next step toward your future career?