The Placements 2022
Campus placements at CGC-Jhanjeri sees an uptrend with the recruiting blue-chip companies flowing in after the once-in-a-lifetime Pandemic.
The placed students along with the management and faculty rejoiced "Placement Day- 2022" at Chandigarh Group of Colleges- Jhanjeri. The primary motive to organize this event was to honor and inspire the students who made their aspirations clear and spirits high to participate in the placement drive. It was with their hard work that even the pandemic could not stop them from grabbing lucrative placements in their dream companies listed among Fortune 800+ companies. Some of these include Capgemini, Infosys, Google, Accenture, etc.
Here we have a sneak peek into the joyous ceremony for the success of our students in the video streaming alongside.
Megha Kwatra (40.09 LPA )
Adobe
Ankit Arora (31.77 LPA )
Amazon
Madhav Anand (29 LPA )
NUTANIX
Rajesh Kumar (20 LPA )
Placed in Alphagrep Securities
Rahul Sharma (20 LPA )
Placed in Playsimple Games
Prabhjot Singh Bedi (14 LPA )
Placed in PhonePe
Kritika (12.84 LPA )
Placed in Zs Associates
Ayan Dhiman (11.50 LPA )
Placed in Brillio
Akhil Dutt (10 LPA )
Placed in BYJU'S
Nikhil Kausal (10 LPA )
Placed in BYJU'S
Ashima Anand (8.85 LPA )
Placed in VMware
Sanamdeep Kaur (7.5 LPA )
Placed in Upgrad
Jasmine Kaur (7.19 LPA )
Placed in Cubastion
Mohmmad Uwaish (6.50 LPA )
Placed in Accenture
Shiksha Malik (4.8 LPA )
Placed in Leighton
Gourav Kapil (4.56 LPA )
Placed in RedCarpet
Sunakshita Thakural (4.56 LPA )
Placed in RedCarpet
About Us
WELCOME TO CHANDIGARH GROUP OF COLLEGES JHANJERI (CGC-J)
20 Glorious Years of Legacy
The expedition of providing indispensable learning through continuous upskilling at Chandigarh Group of Colleges, Jhanjeri has completed a decade. Carrying this bequest, we aim to change lives through quality higher education...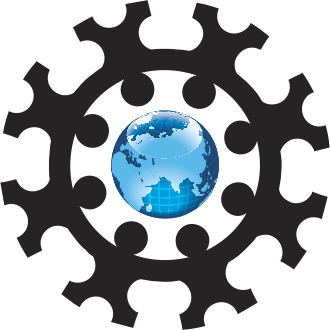 ACHIEVEMENTS & RANKINGS
AWARDS & RECOGNITIONS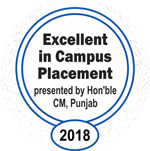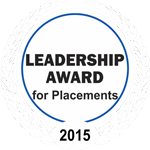 Find Your Program
There's a career path for everyone at CGC Jhanjeri. Explore yours now!
Our breadth and depth in academics come from renowned and prestigious faculty, who have built CGC's reputation as one of the nation's top colleges.
Why Choose CGC Jhanjeri?
From vibrant campus life -to- best placements, CGC-J embraces everything you will need to carve a successful career in your chosen field.
Hands-on Learning
Become a jack-of-all-skills with profound knowledge and professional skill set delivered by our seasoned faculty.
Industry-Oriented Training
Aim higher in gaining the most promising career by getting industry-relevant training that fills in you a potential to get job-ready.
Research & Innovation Cell
The research and innovation program at CGC Jhanjeri lets you begin from scratch in shaping your ideas into real-time projects.
Research & Innovation
Innovative Projects by Our Students
We at CGC-J believe that academia along with research and practical work gives a wider perspective to the student's learning. Therefore, we involve our students in project-based and interdisciplinary work that help them understand the complexities of the real-world environment.
Solar Electric Car
Solar Electric Bike
Efficycle project in competition organised by SAE & Maruti Suzuki
Vehicle Ground Clearance Adjustable Suspension System
Hybrid Electrical Wheel Chair
Latest Blogs
How you can absorb the maximum during your study period here or how you can pass out as a job ready professional? Update yourself with the latest trends and career opportunities available in market today.
This article will significantly help everyone who wants a clear idea about BBA vs. B.Com Honours (Bachelor ...
Students pledge not to let anyone die in PGI for want of blood
Read More
Here's what our students say about us...
Our Top Recruiters
Various top recruiters that visited CGC Jhanjeri campus in the year 2021-22!