Best B.Sc. Multimedia College
Top B.Sc. Multimedia College in Mohali, Punjab
The study of computer-controlled integration of text (with still or moving pictures), sounds, drawings, graphics, and animations is known as multimedia. In contrast to conventional media, the information/content in multimedia may be expressed digitally (audio, video, and animation).
CGC-J is the best animation institution in Chandigarh that provides its students with the advanced techniques and tricks to excel in their respective fields.
Numerous technical or digital multimedia formats work to improve the user experience by providing information quickly and simply. Students may build interactive presentation materials and learn how to utilize computer programs through a multimedia curriculum.
Scope
Graduates have a vast range of job options after a BSc in Multimedia in both the public and commercial sectors. After completing a B.Sc. in Multimedia, students are not restricted to their particular fields of competence, leading to a wide range of employment opportunities.
Extra Curriculum at CGC- J
At CGC-J, there are many of possibilities available. We strongly emphasize extracurricular activities and offer facilities for table tennis, badminton, cricket, and football, among other sports. Even the dorms include table tennis tables for the students' enjoyment. Students can join various cultural groups, and these clubs often hold activities that keep the students interested throughout the year.
apply today for
your future career
Job Scope and Career with Multimedia Degree
With a degree in multimedia, you can find employment in various fields, including animation, web design, advertising graphics, computer game creation, and new media. In addition to these places, publishing companies, movie studios, and video conferencing use multimedia specialists. In addition to developing multimedia, multimedia developers can also operate as publishers, network engineers, authors/content suppliers, sound specialists, graphic designers, animators, project managers, and image researchers. A freelancer is an option.
Common Designations after graduating from the Best Multimedia Institute in Mohali
Web Designer/Developer
Advertising manager
Software Developer/Programmer
IT Support/Helpdesk
Multimedia Designer
Media director
Multimedia Marketing
On-line publishing (editorial/design)
CGC Jhanjeri offers a 3-year long undergraduate degree( B.Sc. in Multimedia course) which offers advanced knowledge on multimedia, 2D and 3D animation technology, VFX and more.
Students who have completed 10+2 level or any other equivalent examination in any stream with 50 % marks from any recognized educational board are eligible for this course.
After completing this course, students can apply for various prospectus job roles in a wide range of fields, such as TV Channels, Media, Publishing Houses, Educational Institute, etc.
Why Choose Us
Modern facilities at Chandigarh Group of Colleges, Jhanjeri, enable students' highest level of study. A highly skilled, seasoned, and professional teaching staff gives students the best technical and intellectual input possible. Thanks to its cutting-edge campus amenities and infrastructure, you can make the most of your educational experience at CGC Jhanjeri. Wi-Fi is available throughout the CGC campus. There is also a computerized library with e-books, journals, and seminars, among other features, giving students the best setting for developing their technical abilities and personalities. Computer labs at CGC Jhanjeri are equipped with the most recent gear to teach students in a realistic environment and assist in developing their technical skills. The internet is available to students at any time and from anywhere.
Learn how you want, where you want
student testimonial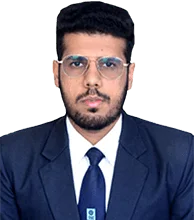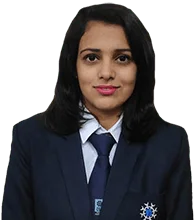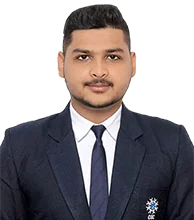 Are you ready to take the next step toward your future career?