Best B.Sc. Fashion Design College
Top B.Sc. Fashion Design College in Mohali, Punjab
The BSc Fashion Design program lasts three years and is divided into six semesters. The course covers specialist disciplines in fashion design, such as jewelry and accessory design, clothing design, footwear design, interior design, and leather design, among others.
B.Sc. The Fashion Design program from CGC Jhanjeri has been designed to promote an understanding of Fashion and Textile Design related to home textiles' needs, contractual furnishings, fashion, and business-to-business textile products.
Scope
After finishing a fashion design education, students have many career options. Depending on their interests and qualifications, they can opt to work as fashion designers, clothing designers, footwear designers, jewelry designers, etc. With a B.Sc. in Fashion Design, students will be qualified for many exciting and creative jobs in the fashion industry!
Extra Curriculum at CGC- J
There are plenty of options at CGC-J. We believe in the importance of extra-curricular activities and have facilities like basketball courts, cricket and football grounds, table tennis, and a badminton area. Even the hostels have table tennis tables for students to use for recreation. There are also various cultural clubs for students to get involved in. These clubs hold events all year round, engaging the students.
apply today for
your future career
B.Sc. Fashion Design Career Scope
The fashion design industry is rapidly growing, and it is estimated that there will be a 3% increase in job opportunities for fashion designers between 2016 and 2026. The prospect for fashion designers working in the retail trade sector is projected to grow by approximately 22% over the next five years.
Jobs roles after graduation in B.Sc. Fashion Design
Fashion designer.
Retail buyer.
Retail manager.
Retail merchandiser.
Stylist.
Textile designer.
Visual merchandiser
CGC-Jhanjeri's placement in Fashion Design is outstanding, with many top-rated industry businesses providing the opportunity for young designers to prove themselves in the fashion industry. Aspirants are even initially given an excellent wage offer after completing a fashion design degree, which will only develop and evolve with time and experience.
CGC Jhanjeri provides B.Sc in Fashion Design, an undergraduate program in designing with a duration of 3 years spread across 6 semesters. The course deals with imparting advanced knowledge of fashion design including clothing, jewelry, leather, etc. it also includes creating and printing designs, choosing color combinations etc. The minimum eligibility criteria is 10+2 in any stream from a recognized board.
After the course, candidates can work as Fashion Designers, Fashion Coordinators, and Consultants, etc. They can get jobs in Export Houses, Fashion Media Centers, Educational institutions etc.
Why Choose Us
Modern facilities at Chandigarh Group of Colleges, Jhanjeri, enable students' highest level of study. A highly skilled, seasoned, and professional teaching staff gives students the best technical and intellectual input possible. Thanks to its cutting-edge campus amenities and infrastructure, you can make the most of your educational experience at CGC Jhanjeri. Wi-Fi is available throughout the CGC campus. There is also a computerized library with e-books, journals, and seminars, among other features, giving students the best setting for developing their technical abilities and personalities. Computer labs at CGC Jhanjeri are equipped with the most recent gear to teach students in a realistic environment and assist in developing their technical skills. The internet is available to students at any time and from anywhere.
Learn how you want, where you want
student testimonial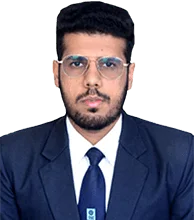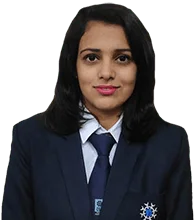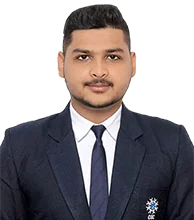 Are you ready to take the next step toward your future career?