CGC Jhanjeri endeavours to produce globally competent thought leaders. MBA in Digital Marketing is designed to infuse strong industry-relevant marketing skills with deep insights. CGC Jhanjeri celebrates diversity on its campus with International and pan-India students. We promote a 'learning to learn' culture that provides lifelong support in an ever-changing business environment.
MBA in Digital Marketing is a two-year post-graduate program. This program is for people who want to work in the digital business landscape. It focuses on marketing strategies and requires exceptional abilities. This course offers a joint investigation of management and digital marketing. Professionals are trained to work in the marketing divisions of big companies. These divisions use digital marketing to improve business.
An MBA in Digital Marketing is perfect for individuals looking forward to understanding organisations' digital transformation potential. Upon completing this course, the aspirants will gain critical thinking skills to solve business problems and apply modern marketing techniques effectively. The program emphasises experiential learning and allows students to apply concepts learnt in the classroom to real-world situations.
A graduate with an MBA in Digital Marketing may work for Multinational Corporations. Demand for talented digital marketing specialists is increasing across e-commerce, advertising, and technology businesses. Career prospects in digital marketing for MBA graduates are many and dynamic, reflecting the increasing significance of creating a solid online presence in the current corporate environment.
apply today for
your future career
Program Outcomes
An MBA in Digital Marketing gives a deep understanding of the changing field. It helps in today's business world, where digital strategies are essential. The program teaches people about new technologies. It also covers marketing trends and leadership skills for senior positions.
Below are some of the popular job titles for MBA in Digital Marketing:
Digital Marketing Manager
Marketing Manager
Social Media Strategist
SEO Specialist
E-commerce Manager
Content Marketing Manager
The program helps people improve their careers by networking and teaching entrepreneurial skills. This can lead to jobs like digital marketing manager, social media strategist, or SEO specialist. It also empowers individuals to start their businesses in the digital field. Graduates with this specialisation can pursue various roles across industries.
The MBA in Digital Marketing is a comprehensive two-year postgraduate program aimed at instilling management fundamentals, cultivating leadership and managerial skills, and providing a holistic understanding of business across critical areas such as marketing, finance, HR, sales, and more. Specifically tailored to the contemporary demands of the digital era, the MBA program at Chandigarh Group of Colleges (CGC), Jhanjeri, recognised as one of the premier MBA Colleges in Mohali and Chandigarh, focuses on building business acumen while enhancing crucial skills in decision-making, problem-solving, entrepreneurship, and communication. This program equips students with the knowledge and expertise essential for a successful career in managerial roles. By learning from distinguished faculty and industry mentors, students also have abundant opportunities to augment their academic learning with practical experiences through robust industry partnerships.
Why Choose CGC-J for the Master in Digital Marketing program?
CGC Jhanjeri provides students a cutting-edge learning environment featuring modern facilities and a highly proficient teaching staff with extensive experience. The campus boasts amenities such as campus-wide Wi-Fi and a computerised library stocked with e-books, journals, and seminars, creating an optimal setting for the holistic development of students' technical abilities and personalities. The computer labs at CGC Jhanjeri are consistently updated with the latest equipment, ensuring students receive a hands-on and realistic learning experience to enhance their technical skills. Additionally, internet access is available to students around the clock and from any location.
Frequently Asked Questions
A Master of Business Administration in Digital Marketing is a specialised master's programme that combines conventional business education with an emphasis on digital marketing methods. It gives students the knowledge and skills they need to succeed in the constantly evolving field of digital marketing.
An MBA in Digital Marketing prepares you for leadership positions in the digital world by providing a thorough grasp of business concepts and skills in exploiting digital platforms for marketing success. This combination improves employment options and flexibility in today's digital-centric corporate world.
Learn how you want, where you want
student testimonial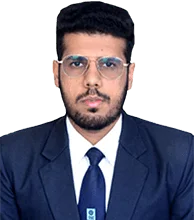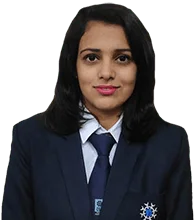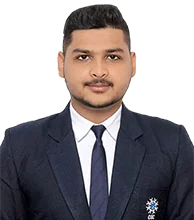 Are you ready to take the next step toward your future career?