Top MCA (Master of Computer Applications) College
Best MCA College in Punjab
Top MCA (Master of Computer Applications) College in Punjab aims to provide education, competent, and employable human resources for the IT and ITES businesses. It provides the information required for complex system design, planning, building, and support in application software. Employees who are professionally oriented, intellectually educated, and have the necessary moral, ethical, and critical thinking traits will result from the curriculum.
An MCA graduate from CGC Jhanjeri would possess the entrepreneurial mindset necessary to create unique solutions for both small and large businesses. Based on a precise understanding of the formal and practical methods of application development using the ideas of computer programming, design, and software principles, they will have a successful career. MCA graduates will be able to demonstrate strong work ethics and be adaptable to the difficulties presented by the changing workplace environment.
Scope
You specialize in a certain area of computer applications after earning a master's degree in that subject. After MCA (Master of Computer Applications) there are numerous employment options.
You must select your area of specialty and continue your studies in that area. You can enter the IT industry as a qualified and deserving job-seeking professional if you have a Master's degree in computer application.
Extra Curriculum at CGC- J
At CGC-J, there are many possibilities available. We place a strong emphasis on extracurricular activities and offer facilities for table tennis, badminton, cricket, and football, among other sports. Even the dorms include table tennis tables for the students' enjoyment. Students can join a variety of cultural groups, and these clubs often hold activities that keep the students interested throughout the year.
apply today for
your future career
MCA (Master of Computer Applications) Career Scope
You can join IT organisations for software and web development, with a limitless amount of potential, if you have a Master of Computer Application degree from Chandigarh Group of Colleges, Jhanjeri. System analysts with expertise in the development, analysis, and implementation of information systems can find employment opportunities. Additionally, you have the option of working as a network manager, where you would be responsible for identifying, setting up, and maintaining network updates.
Below are some job opportunities for MCA (Master of Computer Applications) graduates:
Software Developer
Database Engineer
Hardware Engineer Data Scientist
Cloud Architect
Business Analyst
Technical Writer
Web Designer/Developer
IT Architect
Software Consultant
Network Engineer
Social Media Manager
Ethical Hacker
Quality Assurance Analyst
Project Manager
Troubleshooter
Manual Tester
MCA ( Master of Computer Application)is a postgraduate program with a course duration of 2 years. The MCA course aims to train students in different aspects of computer programs, application software, operating systems, and more. Students seeking to excel in the domain of computer and information technology can take up this master of computer applications course.
Over the years, the IT industry has seen evident growth and evolution. Due to this, more and more people are attracted to becoming a part of the giant IT industry. Students with a sincere inclination towards computers and technology can take up an MCA course at CGC- Jhanjeri where they can have their own personal as well as career growth.
The MCA Program commenced at CGC-Jhanjeri is a 2-year full-time PG program with an intake of limited students effective from the academic year 2024-2025. Apart from having good infrastructural facilities like State of Art Laboratories, a Well Equipped Library, etc., the program is further reinforced with a team of highly qualified, dedicated, and motivated faculty members and supporting staff.
CGC-J is striving with full potential to provide industrial interaction to students and to provide good IDP (final year project) and job placement opportunities to the students.
Apart from curricular activities, students are also given exposure to sports, inter-collegiate events/competitions, etc. for their holistic development.
Why Choose Us
Modern facilities at Chandigarh Group of Colleges, Jhanjeri enable students' highest level of study. A highly skilled, seasoned, and professional teaching staff gives students the best technical and intellectual input possible. You can make the most of your educational experience at CGC Jhanjeri thanks to the toll. Wi-Fi is available throughout the CGC campus, and there is also a computerised library with e-books, journals, and seminars, among other features that give students the best setting for the growth of both their technical abilities and personalities. Computer labs at CGC Jhanjeri are equipped with the most recent gear to teach students in a realistic environment and assist the growth of their technical skills. The internet is available to students at any time, and from anywhere.
Learn how you want, where you want
student testimonial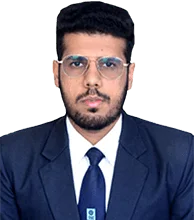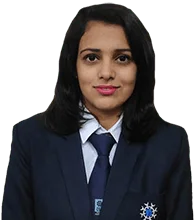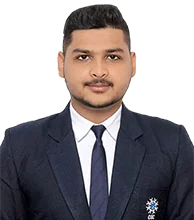 Are you ready to take the next step toward your future career?